Best of Indochina: Your Way
Choose your dates
16 days | Cambodia | Private Journeys
What lingers with travellers long after they have returned home from Vietnam, Laos, and Cambodia, are images of verdant rice paddies, farmers in conical hats, fishermen in wooden boats, shyly smiling children, ponderous water buffalo, and the spectacular ruins of Angkor Wat. Add to this the tropical climate, lovely beaches and varied landscape and you can understand why this is one of our most popular destinations.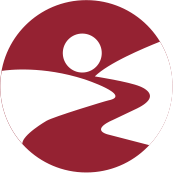 Tour Cost (per person):
From US$4995 per person (based on 2 passengers travelling)
Reserve my spot now!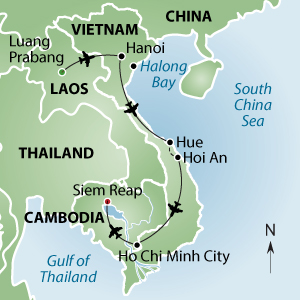 Itinerary at a Glance
| | |
| --- | --- |
| Day | Activity |
| 1 | Arrive Luang Prabang and partake in a tea tasting ceremony |
| 2 | Cruise along the Mekong River to Pak Ou Caves, find gold-lacquered Bhudda statues |
| 3 | Fly to Hanoi and visit the Temple of Literature, dedicated to Confucius to honour scholars |
| 4 | Tour the Ho Chi Minh (Saigon) Mausoleum in Hanoi |
| 5 | Drive to Halong Bay and cruise along the shore, enjoying kayaking and swimming |
| 6 | Enjoy Tai Chi on the sundeck and travel back to Hanoi where you will fly to Hue |
| 7 | Boat along the Perfume River through a tranquil setting of gardens and lakes |
| 8 | Drive onward to Hoi An, and visit the Marble Mountains |
| 9 | Browse one of the most vibrant local marketplaces in all of Southeast Asia |
| 10 | Fly to Ho Chi Minh City (Saigon), the economic heart of Vietnam, and visit the Presidential Palace |
| 11 | Excursion to Cu Chi tunnels, a network built during the American War |
| 12 | Drive to My Tho, and boat to a nearby fishing island |
| 13 | Fly to Siem Reap, the gateway to the wonders of Angkor |
| 14 | Enter Angkor Thom via the South Gate and enjoy the sunset over epic Angkor Wat |
| 15 | Visit Boeung Mealea and Koh Ker, a temple tucked away deep into the Cambodian jungle |
| 16 | Depart Siem Reap |
Download Itinerary
Or call 1-800-387-1483 with any questions or to reserve your spot!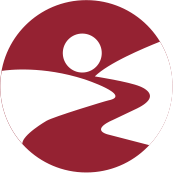 Tour Cost (per person):
From US$4995 per person (based on 2 passengers travelling)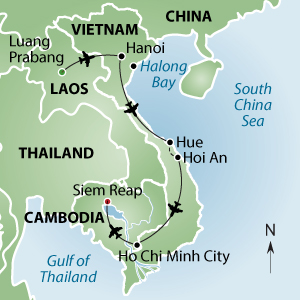 View More Trips In...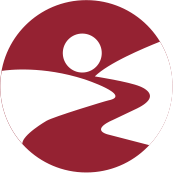 Private Journeys
You may Also be interested in...