Archeology from Chimu to Inca: Your Way
Choose your dates
14 days | Peru | Private Journeys
Peru is legendary among our travellers looking for an authentic experience where spectacular landscapes rival man made attractions. There are soaring snow-capped mountains, a 3000 km Pacific coastline, deserts and rainforests. There are also the stunning legacies of the Incas and sophisticated pre-Columbian civilizations. A journey through Peru is a walk through time; from the mystery of pre-Inca civilizations which decorated the desert floor, through to the monumental engineering of the Inca emperors and the elegant architecture of the Spanish conquistadors. The astonishing breadth and diversity of both landscape and archeology in Peru is unsurpassed. This Private Journey sets up the experience in Lima, then delves into the mystery of the origins of the Nazca Lines. Next you take a good look at the majestic heritage left by the Moche and Chimu civilizations in the less travelled north of the country. And then it's off to the Incas and the dramatic archeological sites of the Sacred Valley. You'll
conclude at the epitome of Inca civilization, Machu Picchu. It's not just the past that lives here; add the vibrant traditional culture of the modern-day descendants of these fascinating peoples and you have an unparalleled travel experience.
"Peru, Peru. My heart's lighthouse." - Steven Patrick Morrissey
Itinerary at a Glance
| | |
| --- | --- |
| Day | Activity |
| 1 | Arrive in Lima |
| 2 | Archeology, anthropology and the history of Peru in Lima |
| 3 | Enjoy gorgeous scenery as you travel overland along the Peruvian Coast to Ica, take a boat to the Ballestas Islands and explore the Paracas N.P. spotting dolphins, turtles and Humboldt penguins |
| 4 | Visit the famously enigmatic Nazca Lines |
| 5 | Fly to Trujillo to see the Moche temples and ruins of the Chimu culture at Chan Chan |
| 6 | Explore the enigmatic pyramids at Las Huacas, the largest pre-Columbian structure in Peru |
| 7 | Drive to Chiclayo with a stop at "The Sorcerer" archeological site |
| 8 | The spectacular Tomb of the Lord of Sipan in Chiclayo, with a wealth of ceremonial ornaments related to Moche culture |
| 9 | Fly to Cusco & drive to the Sacred Valley of the Incas with a stop at Tambomachay to view the Inca Baths |
| 10 | Explore the largest fortress-city complex of the Incas at Pisac |
| 11 | By train to the "lost city of the Incas": Machu Picchu |
| 12 | Revisit the site at Machu Picchu and train to Cusco |
| 13 | Enjoy a walking tour of historic Cusco |
| 14 | Fly to Lima and depart for home |
Download Itinerary
Or call 1-800-387-1483 with any questions or to reserve your spot!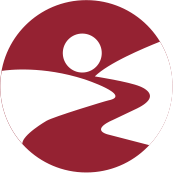 Tour Cost (per person):
From US$4795 per person (based on 2 passengers travelling)
View More Trips In...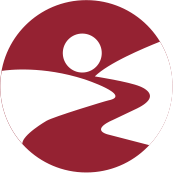 Private Journeys
You may Also be interested in...