A Mindful Journey to Peru
Mar 21-31, 2021
11 days | Peru | Mindful Journeys
Come with us to the "Womb of the earth" in the highlands of Peru and experience one of the most spiritual places I have ever been to: Machu Picchu.

Our journey will be filled with comfortable places to stay, Shamanic conversations, lovely food, water blessings at an old Inca spring, beautiful natural vistas, and reflections while sitting on a mountain top. We will learn about the culture, food, and history as we try to imagine what these things mean for us.

Our journey is a simple pilgrimage. A pilgrimage is a different kind of journey, described by the Dalai Lama as becoming a spiritual tourist. It is visiting some of the most beautiful places in the world; ruins, museums, and towns while remembering to experience them in the light of our own perspective. Being a tourist allows us to look carefully at our surroundings but being on pilgrimage allows us to deepen the way we look at it all.

I will never forget sitting on a cliff overlooking mountains that looked like old souls. It made me feel like we were never alone because our ancestors were watching from the earth – they are the earth. One day we laughed nervously as our Chacaruna (Shaman) held hot coals and scented water near our chests. The smells and feel of the Pachamama ritual made many of us feel more alive.

On each day of our journey we will experience the history and culture of Peru. There will be "off time" to sit and think, rest or visit places of interest. During the day we will share short meditations and reflections in interesting settings while hoping to let go of normal "busyness". We will try to offer these meditations and reflections in wonderful places.

Our Mindful Journeys look like any other journey on the surface, yet they ask more from us than simply being a tourist. Maybe they ask us to become more soulful, or simply more sensitive. This deepening perspective helps us learn more about the journey we are on, the people and places we see, as well as the internal journeys we take in each of our lives.

Join us!


Wayne and Joan Walder
What's included: Airport transfers; two internal flights (Lima to Cusco and Cusco to Lima); accommodation in double occupancy; most meals; transportation by private air conditioned coach; all activities and entrance fees; services of specialized English-speaking guides; gratuities for escort, local guides, drivers, hotel and group meals; taxes; tour accompanied by Wayne and Joan Walder
Itinerary at a Glance
| | |
| --- | --- |
| Day | Activity |
| 1 | Meet in Lima |
| 2 | Flight to Cusco/Sacred Valley |
| 3 | Ollantaytambo & Pumamarca |
| 4 | Pisac, Urco |
| 5 | Moray, Maras |
| 6 | Train to Aguas Calientes, bus to Machu Picchu |
| 7 | Entire day devoted to Machu Picchu |
| 8 | Train to Ollantaytambo, onward to Cusco |
| 9 | The Southern Valley/Cusco |
| 10 | Cusco |
| 11 | Fly to Lima, depart |
Download Itinerary
Your Tour Leader

For more than 30 years Wayne has practiced meditation from a number of spiritual traditions. He has chanted Dzikr with Sufi Pir's (saints), sung spiritual songs with Hindu priests, and sat in meditation with Buddhist monks. Wayne is a practicing Unitarian Universalist minister in Toronto.
Or call 1-800-387-1483 with any questions or to reserve your spot!
Tour Cost (per person):
US$4995 (Incl. taxes and gratuities)
Group Size:
14 - 18 participants
What's included: Airport transfers; two internal flights (Lima to Cusco and Cusco to Lima); accommodation in double occupancy; most meals; transportation by private air conditioned coach; all activities and entrance fees; services of specialized English-speaking guides; gratuities for escort, local guides, drivers, hotel and group meals; taxes; tour accompanied by Wayne and Joan Walder
View More Trips In...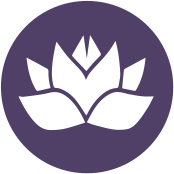 Mindful Journeys
You may Also be interested in...