Lori Daniels
Lori Daniels is a professor in UBC's forestry department with an expertise in forest ecology. In addition to a long-term research program investigating climate change in the forests of coastal British Columbia, she collaborates with colleagues in Argentina, conducting research on forest decline in the southern Andes. An outdoor ecologist with an interest in conservation and natural resource management, Lori travels regularly to Argentina.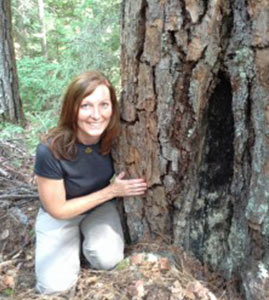 Current Projects
Collaborating with First Nations, Community Forests, and more to develop meaningful solutions to forest decline, increasingly severe wildfires, and climate change.
Memorable Moment
Guided by our headlamps, we hiked up the moraine to watch a mesmerizing sunrise as clouds swirled around the granite spires of Torres del Paine Park, Chile.