Colin Chapman
Colin Chapman is a professor in the Department of Anthropology and McGill School of Environment, where he holds a Canada Research Chair Tier 1 position in Primate Ecology and Conservation, is a Killam Research Fellow, Velan Foundation Awardee for Humanitarian Service, and is a fellow of the Royal Society of Canada. He is internationally recognized for his 30+ years of research into primate ecology, population regulation, nutrition, and disease dynamics, and for his global contributions to conservation.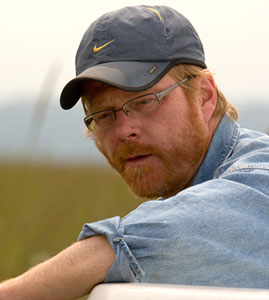 Current Projects
I am currently evaluating how Kibale National Park in Uganda has changed over the last few decades and using this information to put "real effective" conservation activities into place.
Memorable Moment
Being charged by 7 adult male chimpanzees who were very confused by my attempt to reintroduce a young female who had been captured and kept as a pet.