Amanda Butler
Amanda Butler has taken on some diverse roles; from radio announcer, to English teacher, and traveller. After starting off in the broadcast industry, she traded in her microphone to work abroad as an English teacher in China. She currently lives near Hanoi, Vietnam as an entrepreneur and leader of cultural tours.
During her years away she travelled extensively through China and is particularly drawn to the minority villages in the South where fascinating ethnic groups such as the Tibetan, Bai, and Yao people can be found.

Amanda has travelled to over 25 countries, and specializes in Asian destinations.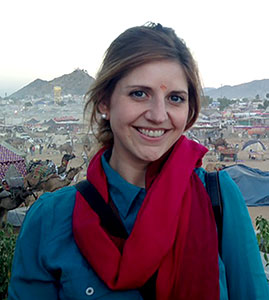 Current Projects
Growing a business for social good as I begin my new life near Hanoi, Vietnam.
Memorable Moment
I visited a village in Canton, China with an alumni group a couple of years ago. One of our travellers, who was of Cantonese descent, did some research prior to the trip and found that the area we were visiting was the location of his grandfather's village. When we went to the village with our translator, the villagers told us that his grandfather's house still remained standing where he left it when he immigrated to Canada! They led us to a beautifully intact farmhouse, which still belonged to our traveller's family. A century of history came together and we were lucky enough to have witnessed it.