Jaymie Matthews
UBC Professor Jaymie Matthews (Department of Physics & Astronomy) calls himself an "astro-paparazzo who unveils the hidden lifestyles of stars by eavesdropping on the music of the spheres."
His iPod is Canada's first space telescope, called MOST. Jaymie is Mission Scientist in charge of MOST, a leader of the Canadian-Austrian-Polish BRITE Constellation satellite project, and on the Executive Council of NASA's Kepler satellite. An astronomy educator extraordinaire, Jaymie was appointed an Officer of the Order of Canada for his accomplishments in research and education.
Here's what travellers are saying about Jaymie Matthews:
"Jaymie is a formidable Study Leader, highly entertaining and extremely knowledgeable. He was always available, answering all incoming questions on any topic at any time! I learned a lot about telescopes, their inner works and the human workforce behind them. We had VIP access to the sites that would not have been possible under any other circumstances. I value that experience tremendously." – Krystyna, Chile, 2016
"Jaymie made everything go so smoothly and effortlessly. Well organized. He was a wealth of information and shared his knowledge willingly and freely. Demonstrated great patience with the group and was very supportive. Ensured everyone was well taken care of. Paid attention to small details. He made the trip very interesting and without him, it would not have been as interesting and memorable. Jaymie was the key ingredient that made the trip so enjoyable." – Traveller, Chile, 2016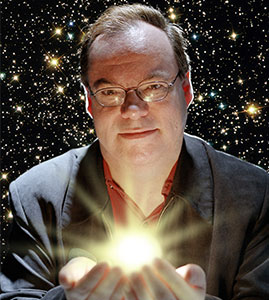 Current Projects
Searching for new planets in the NASA Kepler satellite data and helping develop a new planet-hunting instrument to operate in the Atacama Desert of Chile.Coming soon
Memorable Moment
Coming soonDrifting in a Zodiac for hours with a mother grey whale and her calf in the waters of Guerrero Negro, Baja California, Mexico, only two days after being forced to evacuate the San Pedro Martir mountain observatory by a blizzard (Yes, a Mexican snow storm).