Last August, I had the distinct privilege of travelling to
Borneo
on a recce tour. Borneo isn't completely unknown to our community of Quest travellers. Besides being famous as the home of the Bornean Orangutan, the island is renowned as a hotbed of biodiversity since the days of 19th Century naturalist Alfred Russell Wallace: a contemporary of Charles Darwin and fellow proponent of the theory of evolution by natural selection. I was naturally excited at the prospects of this fantastic island and had prepared myself by reading the wonderfully informative vignettes in the Phillipps' Field Guide to the Mammals of Borneo and its sister volume, the Birds of Borneo. Both books paint a picture of lush montane forests festooned with moss, lowland forests with widely-spaced trees of such immense size and diversity as to boggle the mind, and a tremendously varied and interesting wildlife that includes many endemic species whose fortunes are tied inextricably with the vagaries of climate and its effects on Borneo's trees. I'd like to share some photos and experiences from that trip.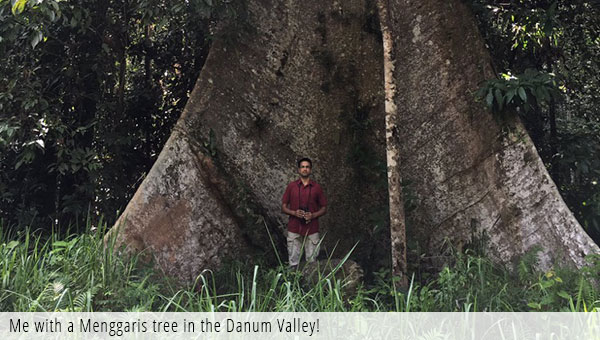 Needless to say, Borneo's natural environments are as spectacular and stimulating as I had come to believe, and calling it a land of superlatives is not too much of an exaggeration. The trees were impressive in their height and size! As a 'tree person' I'm always keen to learning as many as possible but such was the diversity that I resigned myself to recognizing the most distinctive ones. One of the easier ones to recognize is this one here, Menggaris, which grows dozens of metres tall and projects well above surrounding trees. Its smooth bark is said to resist climbing from large animals such as the Sun Bear, so its upper limbs are favoured nesting sites for colonial bees that can thus escape predation.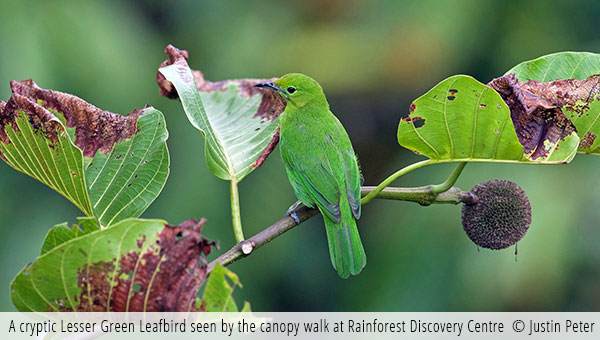 It's nice to enjoy the view from the bottom, but there's an opportunity to appreciate the forest from an altogether different perspective on canopy walkways at a couple of locations. The canopy walk at the Rainforest Discovery Centre is particularly impressive. At 28 metres above the forest floor, one can appreciate the tremendous buzz of insects, watch for fantastic birds, small mammals and herptiles, and possibly spot orangutans. What made this experience especially rewarding for me was that the wildlife wasn't obvious at first glance, but became more and more evident as I relaxed my eyes and simply enjoyed being there.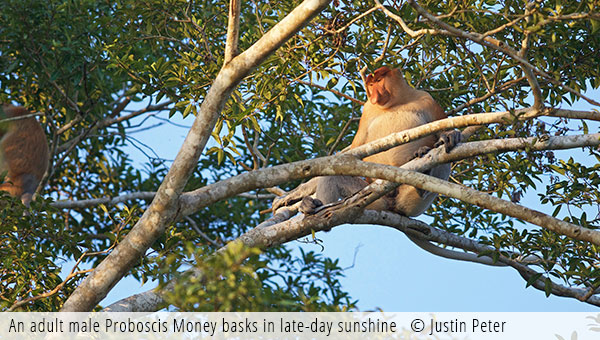 My visit also included some time along the Kinabatangan River, which is Borneo's second longest river and a premier wildlife location owing to the well-preserved lowland forests. Morning and evening boat excursions provide yet another perspective, with larger and more conspicuous birds such as the various hornbills being regular sightings, as well as some of Borneo's primates. This is a stronghold of the endemic and aptly-named Proboscis Monkey, which can be seen roosting along the river towards dusk.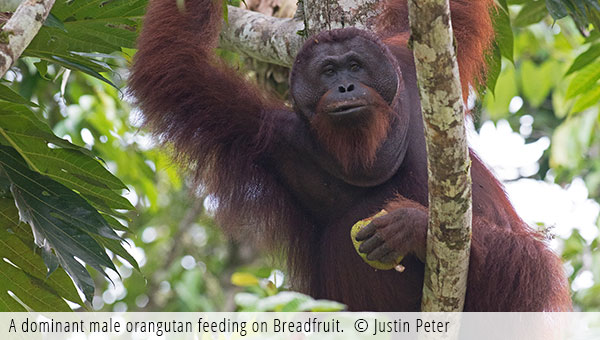 What's nice about the lodges I visited is how well they are integrated into the natural environment. While we expect to see most wildlife during our excursions, it is equally possible to enjoy casual wildlife sightings right around our accommodations! A case-in-point was a dominant male Bornean Orangutan who took up residence in a fruiting Breadfruit tree on one side of our lodge in the Danum Valley. He ate fruit over the course of the two days I was staying there and made for an excellent photographic subject. What made this even more interesting was the presence of a younger male who would survey the Breadfruit from the treetops on the other side of the lodge. We could clearly fathom his desire to eat from the same tree as the older male, but he would not dare go there, as doing so would put him at risk of a serious physical altercation with the dominant one!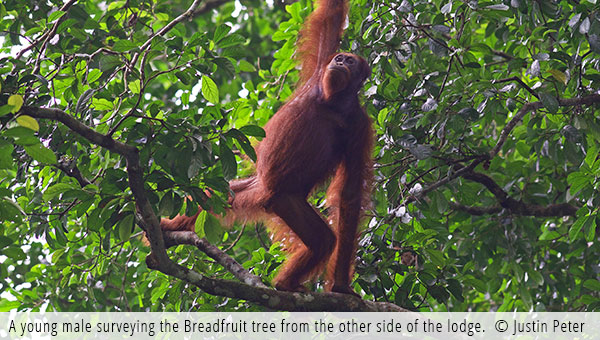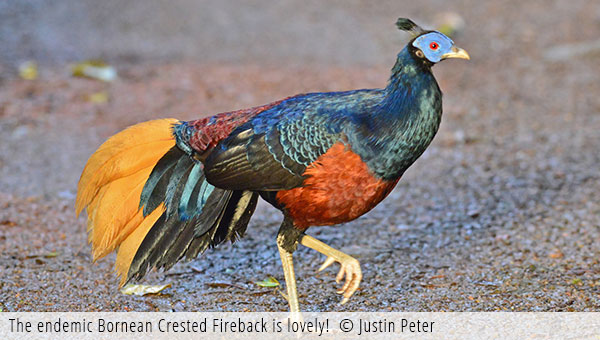 I kept finding myself pleasantly surprised. While I generally attempt to take good photographs of wildlife wherever I go, I would not have imagined I might see one of Borneo's fantastic endemic pheasants, the Bornean Crested Fireback. While not particularly rare in pristine forest, it is generally challenging to see well owing to the denseness of the forest vegetation. It was thus a treat to have one walk right out in front of us during a morning walk at Danum Valley!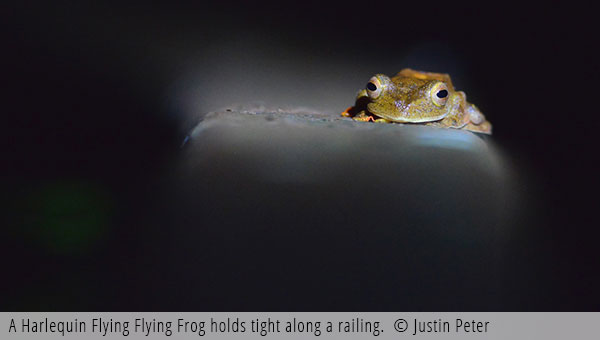 Another pleasant surprise more generally was the richness of after-dark wildlife. There were various opportunities to enjoy nocturnal animals by vehicle or by foot. I found that reptiles and amphibians were particularly alluring in their variety of forms, and enjoyed having close views and photographic opportunities too. It is also possible to see various cats, flying squirrels (which are very large in Borneo!), and the Flying Lemur…we saw some of these as well!
Beyond informing me on the practical considerations of accommodations, transportation and other services in Borneo, my recce trip instilled in me a sense of the tremendous innate richness of this place – something I had only heard of, but hadn't fully appreciated prior to the tour. Since my return we've been working busily on revamping our Borneo itinerary. We've already presented a tremendously successful tour in 2018! I am proud to present our
next tour in October 2020
. I hope you'll consider joining us!