Turkey
WHERE CULTURES & CONTINENTS COLLIDE
In Turkey, cultural beacons await and natural diversity reaches levels rarely seen in Europe. Istanbul, on the shores of the Marmara Sea, is an incomparable historical treasure trove with the Blue Mosque, Hagia Sophia and Topkapi Palace as three of the rousing city's many must-see attractions. The ancient city of Ephesus is one of the best preserved ancient sites in Turkey. Other grandiose structures from an unforgotten Roman and Hellenistic past include Homer's Troy, the acropolis at Pergamum, the 12000-person Roman stadium at Perge and the 2000 year-old theatre at Aspendos. The fairy chimney landscapes at Cappadocia are spell-binding. Mixed forests cover the northern Pontic Mountains, while temperate rainforest can be found on the coast of the Black Sea. A host of Eurasian raptors call Turkey home; many migratory bird species pass through in spring and fall. A touch of Antiquity and stunning natural beauty await in this gateway country between Europe and Asia.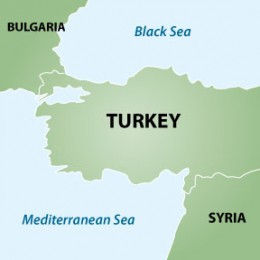 NO UPCOMING TOURS AT THIS TIME
---
BEST TIME TO TRAVEL
The best time to visit Turkey is between late June and early September.
---
GOOD TO KNOW
You can cross to another continent in the 15 minute cruise on the Bosphorus
Istanbul's Grand Bazaar has 64 streets and 4000 shops
---
SIGNATURE MOMENTS
Marvel at the majesty of Ephesus
Explore Istanbul's historic neighbourhoods and grand sites
Cruise the Turquoise Coast on a private gulet yacht
---
RECOMMENDED READING
Turkey Unveiled: A History of Modern Turkey
by Pope, Hugh.
Istanbul: City of Majesty at the Crossroads of the World by Thomas F. Madden
Turkish Delights by Philippa Scott

---
VISAS
American and Canadian citizens require a visa to enter Turkey.