2016 was the year I found myself meandering through Southeast Asia with some of the most delicious flavours of my life as I ate through Singapore, Malaysia, Vietnam, and Cambodia. I cannot express how excited I am to share this part of the world with guests in
February 2023
with our keen attention to learning about the story of the land and her people through food.
Southeast Asia is unlike any place else in the world; a deep and ancient history; a diversity of lifestyles; the rich and visually beautiful influence of Buddhism all create strong impressions.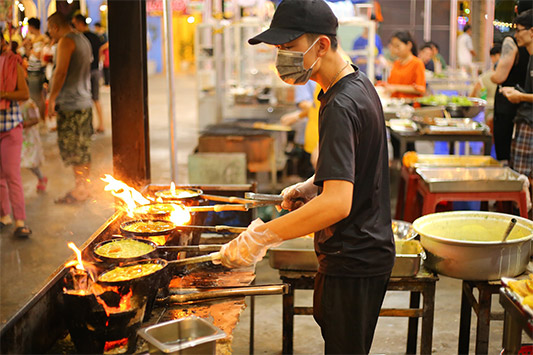 On this Foodie Adventure, we'll trace the story that showcases the region. There really is no more wonderful way to experience that story than through food; how it's grown, how it's prepared, and how it's enjoyed in all its myriad ways. I've always believed, having travelled to over 55 countries, that food is the most accessible way to get a glimpse into the soul of a country and there is no better way to connect with people. Food tells the history of what the land has been able to provide. Flavours identify the influences that can be traced to centuries of trade and migration.
I can't wait to sink my teeth into a few of my favourites in each region: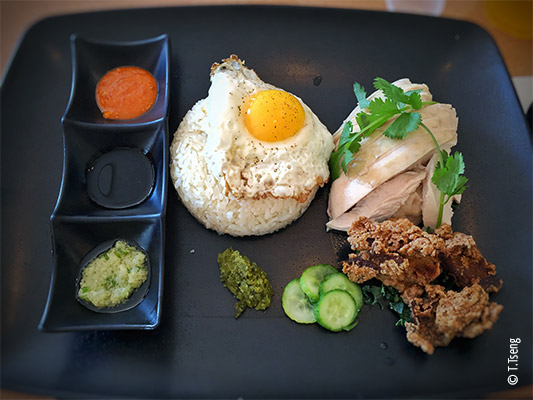 Singapore: Hainanese Chicken Rice and eating anything at a Hawker Centre
(Singaporean Outdoor Food Court)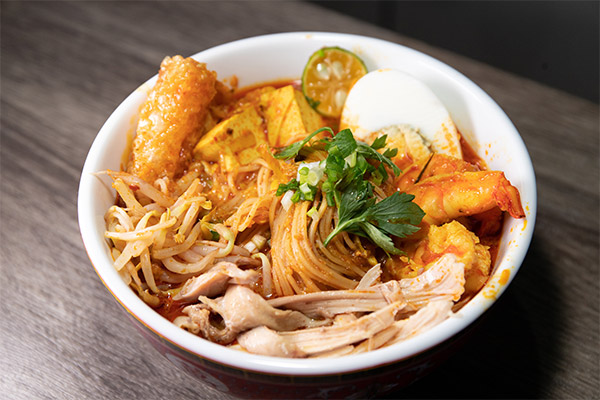 Malaysia: We have to taste the famous curry broth noodle dish called Laksa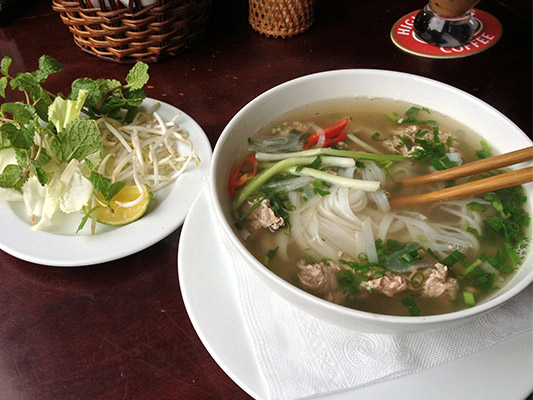 Vietnam:
Lots and lots of Vietnamese coffee, banh mi and of course, every noodle soup dish I can find including of course the famous Phở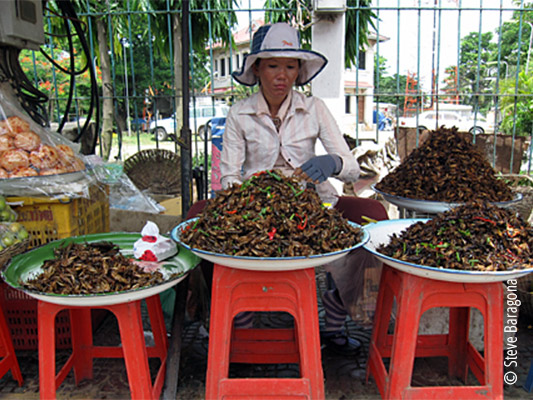 Cambodia:
May sound weird but I'm actually looking forward to the "Bug Stalls" to have some crickets, grasshoppers and spiders. And, got to have their Fish Amok and Samlor Kokor.
I'm delighted to be working with Worldwide Quest on this inaugural trip for me to extend my love of international cuisine in one of my most favourite places on the planet to eat. I can't think of a better way to provide the opportunity to have an authentic experience than to have a curated experience of food, where we will eat together to discover the culinary traditions and the distinctive flavours of these inspiring lands.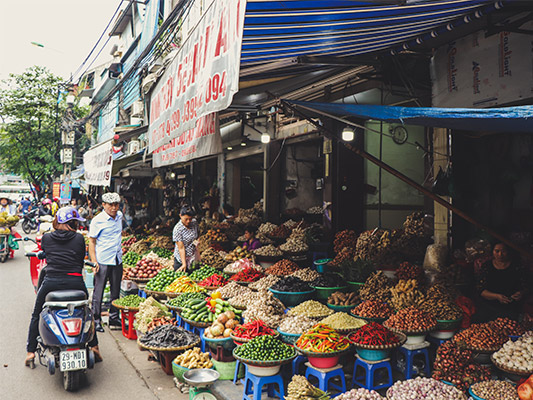 Ensure you stay with me for the Cambodian option too. It would be a shame to be in that part of the world and not get the chance to see Angkor Wat (and taste those crunchy bugs!).
I hope to see you on this Foodie Adventure…
Till next time…
Stay Hungry!Jusep Sim
Founder
Chopsticks+Forks



---
Singapore, Hoi An & Saigon with Jusep Sim
February 1 - 12, 2023 |
View the tour