Add some crunch to your cooking! It's a perfectly practical principle direct from the Fogo Island Inn.
With a short growing season and long winters, Newfoundlanders and Labradorians have relied on pickling to preserve the bounty of their gardens for generations. This tradition is maintained at the renowned Fogo Island Inn where pickling is both practical and an excellent way to play with flavour and texture.
We're delighted to share the Fogo Island Inn Pickle Recipe, guaranteed to add zest to your plate!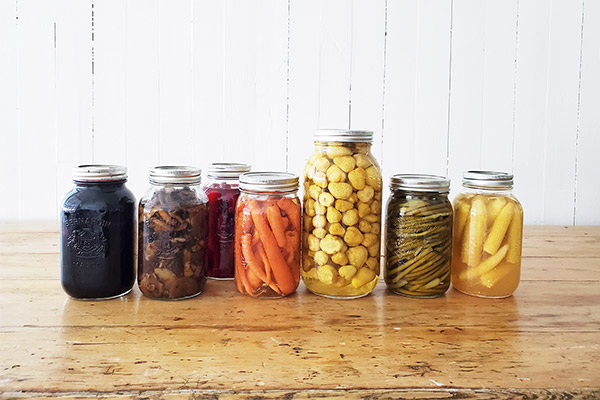 Fogo Island Inn Pickle Recipe (For Root Veg)Ingredients:
500g root vegetables
100g ginger, peeled, julienned (optional)
250ml white vinegar
250ml filtered water
75g granulated sugar
12g kosher salt
Method:
(This pickle recipe can be used for almost any vegetable. Just be aware that some harder vegetables such as beets will need to be cooked prior to pickling.)
Process whichever vegetable you are pickling as required. Combine water, vinegar, salt, aromatics (if using), and sugar in a saucepan and bring to a boil. Pour mixture over the vegetables while hot and seal in canning jars.
The pickles will be ready to eat after 3 days and will last up to 8 months.
NOTE: There are endless aromatics to choose from... root vegetables are naturally sweet and are the perfect partner for: curry powder, cardamom, cumin, lemongrass, peppercorns, juniper, thyme, rosemary, etc.
We're heading to
Newfoundland in September
with tour leader Wendy O'Brien to sample pickles, cod tongues, scrunchions, and bakeapple pie as we go "Into the Wild" at Gros Morne. We will also have an extension option to Fogo Island Inn!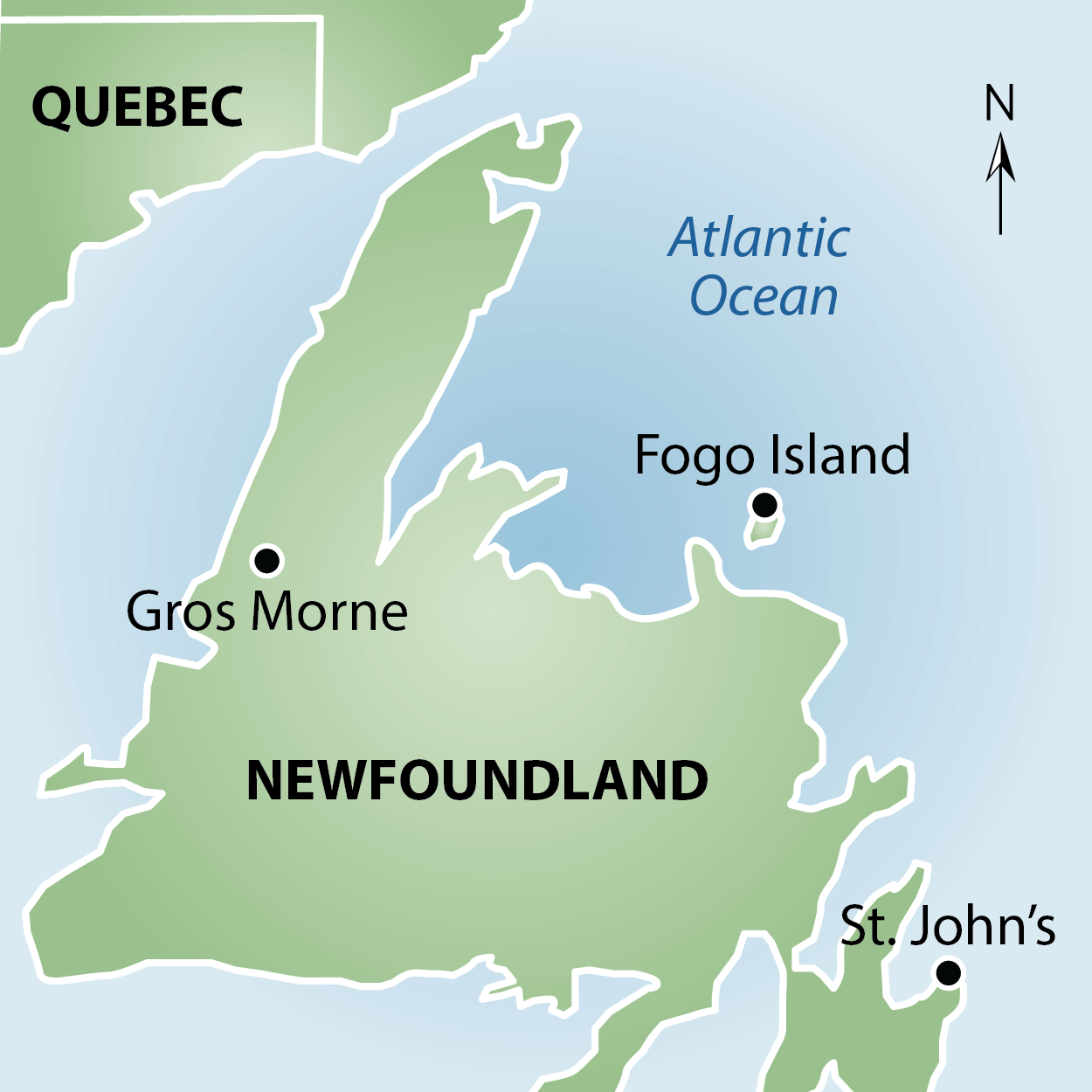 Fogo Island Inn sits on an island, off an island, at one of the four corners of the Earth. Every one of our 29 one-of-a-kind guest rooms and suites has dramatic floor-to-ceiling windows that open onto the wildest and most powerful ocean on the planet. A stimulating relief from the numbing uniformity of modern times, the award-winning Inn is built on the principles of sustainability and respect for nature and culture. The Inn is a community asset, and 100% of operating surpluses are reinvested into the community to help secure a sustainable and resilient future for Fogo Island, Newfoundland.
---
Into the Wild: Gros Morne, Newfoundland, September 13 - 19, 2021