[Editor's note: Our first Naples departure is full! We've added a second tour - please
click here
to view it.]
Buon giorno,
I recently learned that Francesca Siniscalchi, who has established a reputation as the guide to Elena Ferrante's Naples will be our local guide in Naples during Classical Pursuits' May 2017 travel adventure to
Naples and Ischia.
Hurray! As we read and discuss the four Ferrante novels and trace the lives of the two brilliant Neapolitan friends who are at the centre of the narrative, we could ask for no better interpreter of the city that is their co-protagonist, and our main destination.
Not only is Francesca an experienced, multilingual and articulate guide; she is also a passionate defender of Naples and a native Neapolitan who fully recognizes the great debt that Naples, and the world, owe to Ferrante. After too long a time of languishing in the dark shadows of crime, ignorance and poverty, the image of Naples is back in its rightful place as a grande dame of culture and history. And it is Ferrante who, almost singlehandedly, has put Naples back on the map.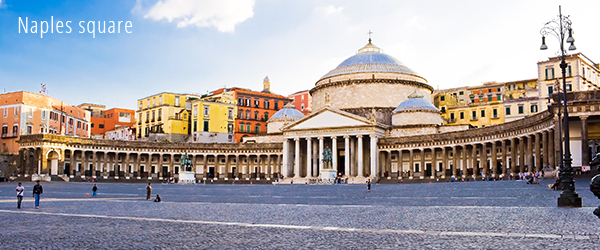 As Francesca insists, until Ferrante opened our eyes, the city was unjustly maligned and diminished. She is adamant that it is we "that have to grow and take stock, re-appropriate what riches we have at our disposal here," she affirms. And this is precisely what we intend to do on this quest for Ferrante's Naples.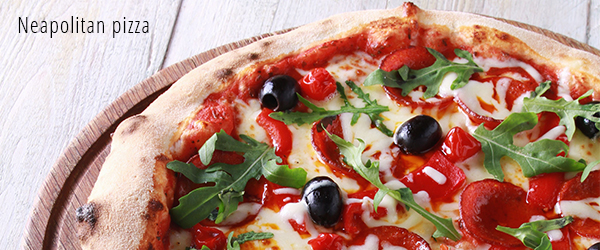 Ferrante suggests, and her books amply demonstrate, that Naples is a diamond, but one cut in the rough. It is the very "roughness," this edginess, the grit and grime pushed up against the rich historical and cultural patrimony, and unparalleled beauty of the city's natural setting, that make Naples and her people so fascinating.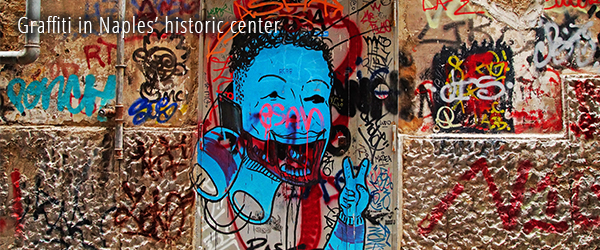 This attraction/repulsion aspect of the city, back-dropped by Vesuvius and foregrounded by the beautiful Bay of Naples, has persisted for epochs and is well captured by one of the most ancient symbols of the region, the Sirens. Going back to the earliest roots of Western literature, the Sirens were those seductive yet monstrous temptresses who, spurned and outmaneuvered by Odysseus, expired on Naples' rocky shores. The ancient name for Naples, Parthenope, goes back to the name of one of these very sinister sisters.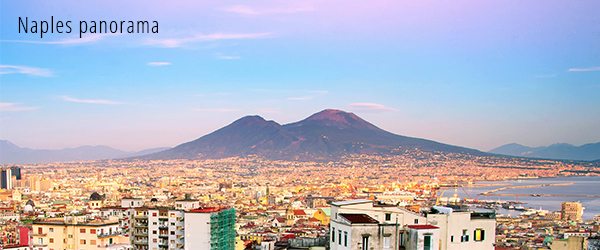 How apt the Sirens are as a symbol of this city, so rich in timeless beauty, and so closely identified with corruption and death, with crime, cynicism, poverty, and hopelessness. But do not fear, I hear that the streets are being cleaned up … in part due to the success of the Ferrante's works and the visits they have spawned.
Naples is one of the largest cities in Europe and has a population well beyond one million inhabitants if we include its greater periphery. What does Ferrante herself make of Naples, and how does this image fit in with her story and its central themes?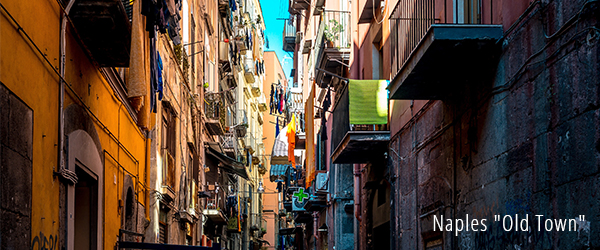 Using a big brush, we could say that the novels mirror the complexity of Naples through the very layering of genres and literary artistry they display. We have, for example, the mystery genre (Naples noir); we have the story of how the protagonists reach maturity in this place (so, the coming-of-age epic); there are also romance (and anti-romance) threads that keep meandering in and out of the story. It is collectively a mega novel of ideas, philosophies and of radical politics; it is a history of modern Italy from WWII through modernization, social and political turbulence and on to the postmodern age of technology; it is a feminist manifesto, a confessional novel, a pseudo-autobiography, etc. etc. etc. It is many things to many, and ever more, people.
What Ferrante says to us about this complex place, the culture and people it has shaped is only a part of the conversation we will be having in Naples and on the island of Ischia. That's right—after experiencing directly the neighbourhoods, the galleries, the food, the avenues, people and history that Ferrante illuminates in her hymn to Naples, we will, like the Neapolitans themselves, retreat to the gentle slopes and healing waters of Ischia to carry on the conversation.
I hope you will come and be part of it!
– Nella Cotrupi